By Tim Rohde
The "disposable society" is taking a well-deserved beating from more and more people these days. The scourge of our environment, our pocketbooks and our souls may be headed, itself, for the dustbin of history. The forces pushing back against the disposable society come from some familiar and some surprising origins. The ecological imperative has finally hit the mainstream. The "maker" and diy (do-it-yourself) movements are fostering a new enthusiasm for individuals to work with their hands. And several sites on the Internet have made it easier to find qualified repair professionals. All of this is converging with what appears to be a long-term need for average Americans to tighten their belts. While there are plenty of companies that have yet to catch on, repair is back and it's here to stay.
Of all the long-term trends favoring repair over disposal, none is more compelling than the fate of the planet.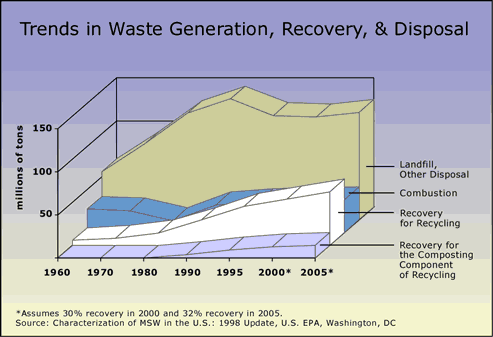 Every year in the U.S., alone, over 200 million tons of trash go into landfills. Over 63 million computers are disposed of. Over 148 million functioning (or repairable) cell phones are dumped. Cameron Church of Conergy Deutschland GmbH once told me, "Remember, REDUCE, REUSE and RECYCLE are listed in order." Repairing things indirectly reduces the need for new items and directly supports reuse. While the U.S. is doing an increasingly good job of recycling, the opportunities for keeping repairable items in service is only now being explored in earnest by the mainstream.
This mainstream is divided into two camps: those who are more likely to hire a repair professional and those who are more likely to do it themselves. The world of professional repair has been enjoying significant expansion and enrichment due to new Web resources that promote and critique various services. Resources like Angie's List, Service Magic and Yelp have brought much needed light to the world of repair services. These sites provide the ability for consumers to publish feedback about their service experiences. While this may seem harsh at first, it rewards quality and excellence by weeding out service people who undermine the public's trust, thus clearing the field for better service providers. This increases the likelihood that a consumer will get something effectively fixed and ready to continue providing value.
This type of improvement is a predictable outcome of the information efficiencies we've come to expect from the Internet. We can file this under business-growth-through-efficiency, but there is another kind of emergent growth happening that is both more surprising and more inspiring:  the do-it-yourselfer is back and has been transformed into part cultural icon, part helpful info source, part performer….
The leaders in mainstrea
ming do-it-yourself repair are found in the diy (do it yourself) movement. One of their favorite haunts is the FIX section of diy.com.  diy.com averages more that 150,000 unique visitors per month and is only one of many sites in the diy universe. Combine this with the 105,000 YouTube videos about repair and the 3,600,000 pages returned in a Google search of the term "diy repair" and you've got a whole lot of action around individuals repairing things. These resources run the gamut from highly informative and very ernest help to hilarious, don't-try-this-at-home events. The common thread among these performances and articles is that something interesting comes from something broken or unused.
An even greater commitment to reuse (often through repurposing material) is found in the "maker movement." Celeste Headlee's succinct description of the maker movement says it best: "On a basic level, the movement is about reusing and repairing objects, rather than discarding them to buy more. On a deeper level, it's also a philosophical idea about what ownership really is." She goes on to paint the picture of this philosophy of ownership, namely – IF YOU CAN'T REPAIR SOMETHING, YOU DON'T REALLY OWN IT. The maker movement has a bill of rights which has caught the eye of several large industry players. It has a vibrant, interesting niche press lead by Make Magazine. It has Maker Faires that have now spread to every populated continent. They are celebrations of human ingenuity that honor some of the wildest artistic and engineering achievements executed with materials and objects that were discarded by the disposal-happy culture at large. These events are part science fair, part geekfest, part Burning Man… Note to world: this is not a fad.
Regardless of how much staying power and sustainability is built into the diy and maker movements, their impact on the future would likely be small, if not for the current economic decline. The ranks of committed diyers and makers has certainly swelled but, more importantly, the ranks of those who otherwise wouldn't repair things has grown with the economic downturn. These new do-it-yourselfers search the Internet for answers and run into more than the Home Depot website. They find this new, vibrant culture that celebrates fixing things and making things. That convergence alone has the potential to reinvigorate the latent strains of self reliance and creativity that so strongly characterize the American past and deliver a new class of hands-on creators to the future.
Tim Rohde is Co-founder/Publisher & COO of the-future.com.